Photo Credit: ©crown copyright 2014 OGL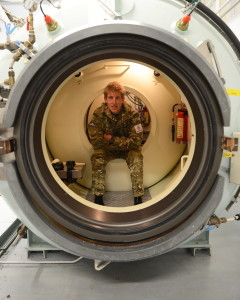 The Compression Chamber of Change
The Transition Challenge – A Checklist for Change

This subject could fill several books and months of seminars.  This piece is an attempt to simplify the process and create a guideline to help you take the first steps on the road to resettlement. This is set against a background of having many training course options open to you before you leave. The first challenge is knowing where to start. Let's assume you've been given enough time to consider your options and create a resettlement plan for you, partner and family. Using this vital time to best effect is essential.
1. Wanting and Needing – Don't confuse the two.
If you start by thinking about needs, your mind considers all those material things that become a panic list of stress.  Things like finding a place to live/paying the mortgage/getting a job/paying the bills.  Thinking about needs is a negative short term strategy that could drive you into a dead end cul-de-sac you'll regret after just a few months.
Importantly 'Needs' thinking only takes you to foreseeable future, whereas 'Wants' could be the impetus for the rest of your working life.
2.  Fulfilling Your Potential – In Your Work and Personal Life
Use this time before resettlement to reinvent yourself.  Life in the Armed Forces is coming to a close so use it as a positive springboard to the future.  Delve deeply into what makes you the person you are. What skills and talents do you possess? What ambitions are you now free to achieve? Visualise what a future life of fulfilment looks like to you.  Once you have that image in your mind, freeze-frame it – and start to make it happen.
3.   Decide on Direction – Dictate the Pace of Change
Create a master- plan to reach your ultimate goal. This may be a gradual process and you need to survive in the short term. This is where you accommodate both wants and needs.  You could take advantage of all those courses that set you on the right road then sign-up for specialist training that directly links with achieving your long-term goal.
You could take a job to pay the bills but make sure it is linked with the bigger picture you've now identified.  Make the first step in the real world a solid part of your plan – the first station on your way. The value of this strategy is you will know where you're going; but you've given yourself time to enter and leave the compression chamber of change.  You've adapted to life outside the Forces and can move forward confidently.  You may walk straight into your dream job, but if you don't, it could take longer to gain new learning and development.  Don't be fazed by this. The difference is to start executing your plan –your way.
4.  A Change Course
Over the last twenty years Just Resources has had the privilege of training the Armed Forces in Diversity and Equality.  The insights we've learned have helped to create a new transition course, entitled 'Heightened Readiness for Resettlement'.  It is an intensive 3 day experience, working with small groups to help them gain that vital clarity of direction and appreciating of their own self-worth in a career development environment.  The course will either confirm a direction of travel or open new vistas to explore with further targeted training.