Photo Credit: ©crown copyright 2014 OGL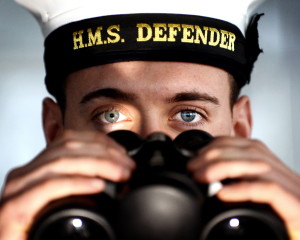 NAVIGATE YOUR WAY TO A BRIGHTER FUTURE
PERSONAL ONLINE CAREER CHANGE & TRANSITION PROGRAMME

Has the time come to take the future into your own hands?  Do you expect to be made redundant or are you coping, as you read this, with the reality of redundancy? Perhaps you're looking for a change in direction but want to work through the issues on your own to clarify your wants and needs.  Steve Preston has created an online programme that gives you the privacy to explore these intensely personal issues at your own pace – worries are faced and allayed, and positive options explored for you to progress.
While you will be on your own you will not be alone.  The programme features the feedback of others who have been in the same situation as you're in sharing their experiences, the steps they've taken and the results they've achieved. It's as if you've become a member of this mutually supportive group of men and women. These real-life stories will help you gain a fresh perspective on your own situation.
Steve performs the function of a career catalyst.  You'll be helped to define your talents, skills, attributes and values.  By following the 6 Step Career Navigation Cycle that's broken down into 8 distinct modules with over 30 hours of invaluable content you will become more confident, your self-belief enhanced and motivation rekindled.  The course is a catalyst to positive change.  The results Steve has achieved stand as evidence of this.
To aid the process, there's a video introduction to each module given in a relaxed and helpful manner.  You'll listen to audio extracts and download a 24 page workbook that will become a reference manual to establish your personal benchmarks. In the coming months you'll be able to look back to see how far you've come, it will lay down a marker and highlight your achievements to include gaining clarity and a renewed sense of direction.
Follow the suggested learning path to receive the greatest benefit.  Take it at your own pace but do yourself justice by completing the interactive quizzes, pondering the meaning embedded in different images and consider the positivity of the chosen quotes.  All these elements taken together will form a toolkit for change to take you to where you want to be.
This is a reaction to the online course by Denise E:
"I have worked my way through the course, including the Self Awareness Matrix which is very interesting and powerful. All very, very helpful! I was like a rabbit in the headlights but the programme has helped me see what I'm good at and I'm now writing an action plan of things I need to do, mostly involving further research and talking to people and exploring options."